Okay so everything is going okay with the fact that Monica is here. She is really a sweetheart!! Quite though. She started school today. Mom (I was sleeping and didn't want to be around that school) took her up and enrolled her and had Sydney and Nancy show her around.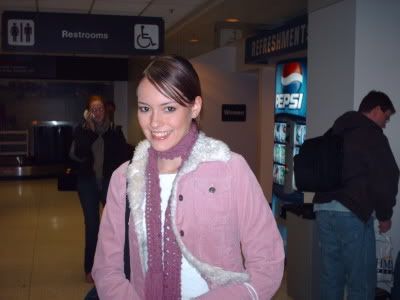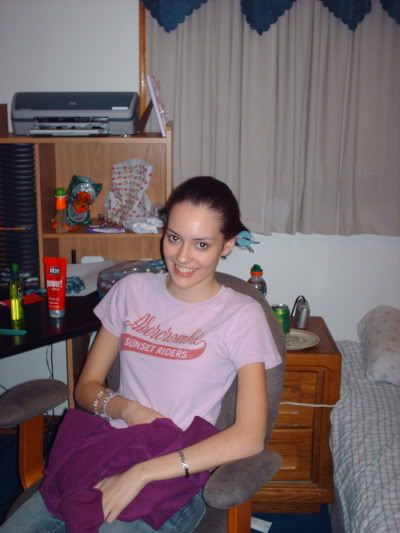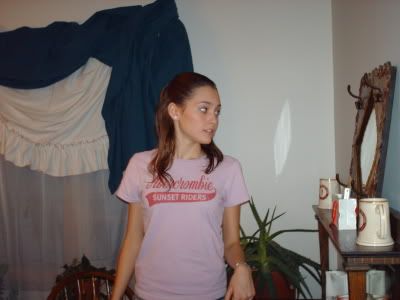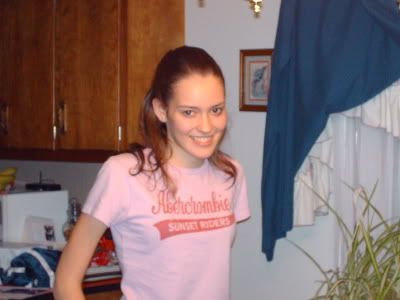 As for Ducky and I things are going good for the most part. I mean it would be a lot better if Kirby would get her skanky ass out from there but I guess I will deal with it. He came over EARLY (5:30am) Tuesday and stayed all day.
He did get a little mad at me because he thought I was flirting with his friend Scott which I wasn't. I mean I guess it could seem like that but I didn't mean for it too. I love Ducky and I have a ring on my finger saying I am going to marry him so why in the world would I flirt with someone else when I have the man of my dreams??? Anywayz he called me EARLY Wednesday morning and told me that he has two outstanding warrents on him for back child support. Yeah so unless he can come up with around $7000 to pay it with, if they catch him he will be in jail for one year. Which sucks major ass. I told him we would leave. We would go live somewhere and him use a different name till he could come up with the money.
My sister had her baby Tuesday I am not sure if I told you all or not. He was 9lbs something. I am waiting for them to put the pictures up on the web nursery so I can see him. I think mom, monica, ducky, and I will go up there on Sat. and see them. Uncle Scott invited us for dinner, and his wife has some pictures of my grandparents and of them for a scrapbook for me.
I took the last two of my GED practice tests today. Tomorrow I go to Hazard for testing. I have to be there at 8:30am. Fun fun. Two days of testing and then I 2-3 weeks before I find out if I pass. I made a 574 average on my practice tests. They said that if I did that good on the real test that I could possibly get a scholarship.
Anywayz I need to get to bed because I am going to have to get up early. I will ttyl.
Ciao.